Workspace Pictures: Work and Home Offices
I know a lot of people like to post picturesof their workspace online. Not sure why (vanity!), but they just do. So I thought I'd jump on that bandwagon and do the same.
This first picture shows my work office with it's nice 17th floor view.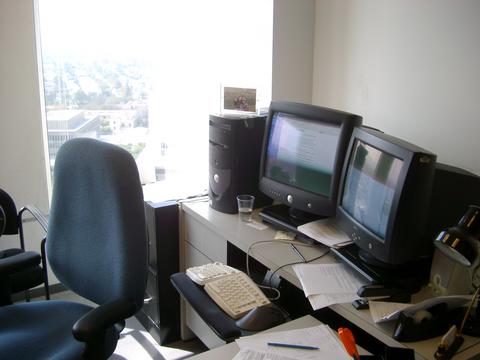 Strange green bands take over the screens.
This next one is our home office.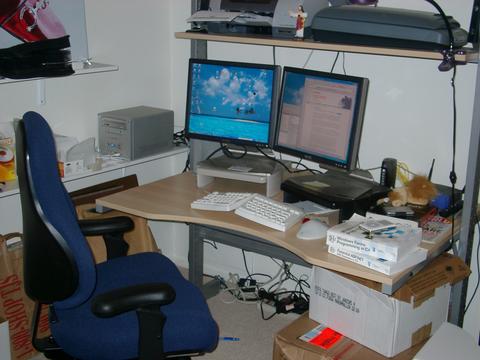 As you can see, the home setup is much nicer than the work setup with dual 17" flat panels monitors, and a slick looking aluminum Shuttle case. I wish my company would invest in nice monitors. My work monitors flicker, make me cross-eyed and spit in my food. If you look closely at the top picture, the computer case is literally held together with scotch tape on top. The IT department wouldn't budget duct tape.
The little figurine on top is the "Buddy Christ" from Dogma. You can purchase that on Kevin Smith's website. My wife painted the red shoe on the left.
Found a typo or mistake in the post? suggest edit