Upcoming Speaking Gigs and a Podcast
Someone recently emailed me to ask if I'm speaking at any upcoming conferences this year. Good question!
I've been keeping it pretty light this year since my family and I are doing a bit of travelling ourselves and I like spending time with them.
But I will be hitting up two conferences that I know of.
Ohmagerd! That's this week! I better prepare!
I'll be giving two talks this week. One of them will be a joint talk with the incomparable Scott Hanselman. Usually that means him taking potshots at me for your enjoyment. ARE YOU NOT ENTERTAINED?!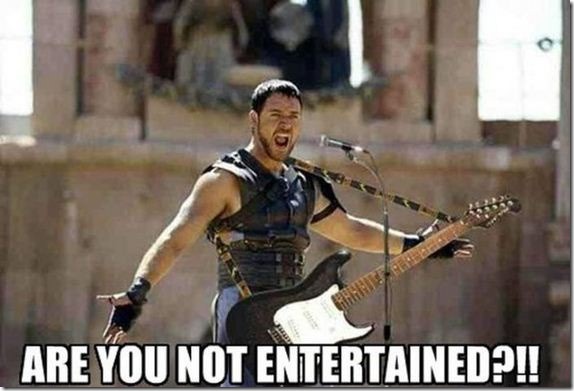 You will be!
Jazz Up Your Open Source with GitHub
Wednesday April 10 3:30 PM – 4:45 PM - Room 5 (Just Me)
You write some code that handles angle brackets like nobody's business and you're ready to share it with the world on GitHub. Great! Now what?

The story doesn't end there. When the first users and contributors show up at your doorstep, you need to be prepared. Find out some tips for engaging an audience with your open source project and really make your project sing.
Return of the HaaHa Show: How to Open Source
Thursday April 11 8:00 AM (HWHAT!?) – 9:00 AM – Keynote Room 2 – Scott and Phil
They are back. ScottHa and PhilHaa reprise their legendary (OK, not really) HaaHa show that has thrilled audiences on three continents. There will be code. There will be jokes, bad ones. There will be Pull Requests. There will be Markdown. Will there be injuries? Papercuts? Let's find out as we join Phil Haack and Scott Hanselman as they learn how to open source. We will answer questions like: How do I get involved in open source? How do I clone and repro, branch it, do a pull request and commit to an open source project? Seems kind of hard. Let's see if it is!
The call for proposals for this conference is still open. If you know anyone who might bring a diverse and unique perspective to this conference, please encourage them to submit. We'd really love to get a more diverse speaker cast than is typical for a conference on .NET open source. This conference is no longer just a conference on Mono. Mono figures prominently, but the scope has expanded to the broader topic of .NET open source and cross platform .NET.
Others
I'll be in Tokyo Japan in late April. So if you have a user group there that meets on Tuesday 4/30 and want to hear about GitHub, Git, NuGet, or even ASP.NET MVC, let me know. I'd be happy to swing by, but be warned I do not speak Japanese.
There might also be some local upcoming conferences I'll speak at.
Podcasts
I recently was a guest on Yet Another Podcast with Jesse Liberty where I talked about Git, GitHub, GitHub for Windows, and subverting the oppressive traditional hierarchical organizational structure that serves to keep us down. FIGHT THE POWER!
Check it out.
Found a typo or mistake in the post? suggest edit