Headed To Austin and Speaking at the .NET User's Group
UPDATE: We moved the date to February 24th.
The stars at night, are big and bright – clap clap clap clap – deep in the heart of Texas!
Hold onto your ten gallon hats, I'm visiting Texas for the first time! I'm very excited to visit the second largest state in the union. ;)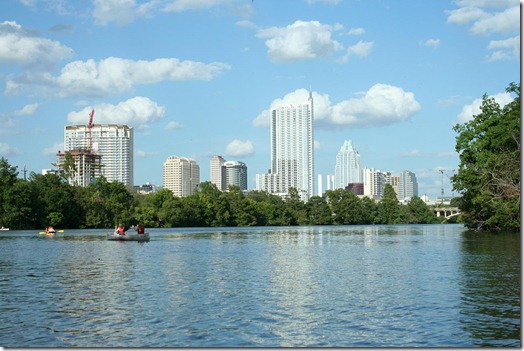 The purpose of my trip is to meet with some developers at Dell doing interesting things and to give a talk there as well.
But since I've heard such good things about the vibrant tech community in Austin, I am trying to make the most of my short trip. On Wednesday, February 24, I'll be speaking at Austin .NET User Group meeting at 7:00 PM CSTat the Microsoft offices in Austin.So be sure to come by and say hello.
We moved it to the 24th so if you were planning on attending Martin Fowler's talk on February 25th, you can see both! Unfortunately for me, I was hoping to see Martin speak, but I saw that they've closed registration.
I'm also going to visit my good friends at Headspring as well as Dovetail Software to jabber about technology and see what cool things they're doing with ASP.NET and ASP.NET MVC.
And of course, a trip to Austin wouldn't be complete without a night out on the town with Bellware. I expect chaos. ;)
Found a typo or mistake in the post? suggest edit