World Domination Phase 1 Commenced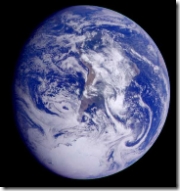 Total world domination has always been a small goal of mine. It's not that I have an unquenchable thirst for power, it just sounds like a challenging goal and I love challenges.
It's why I got into software development really. I figure he who controls the computers, can control the world.
But lately, all this involvement in running a company and an open source project leaves me very little time for plotting.  I realized I need help.  I need a minion. Someone to help me carry on my work.  Another Haacker.  So my wife and I hatched a plan and the incubation process has begun.
Sometime in June, the incubation period ends and phase 2 will begin as we add another member to our domination plans.  A baby Haack.
Initially, this new Haacker will actually slow our progress in achieving world domination as we put him or her through an orientation period.  It will take some time to get up to speed on essential skills such as speech, motor coordination, and control over bowel movements - which we've dubbed milestone 1.
But soon enough, our progress will increase as the newest member of our plot infiltrates the school system sowing the seeds of revolution. 
Yep, good times are ahead.
Found a typo or mistake in the post? suggest edit