Can't use your favorite IM tool because of a pesky firewall at your place of work? Kyle points me to this web app, Meebo which appears to be in the alpha phase, but worked fine for me. It allows you to sign in to one of several popular IM services and use a rich web-based client.
So if your worksite allows you to browse the web, you can also chat.
Here's a screenshot of a section of the login page.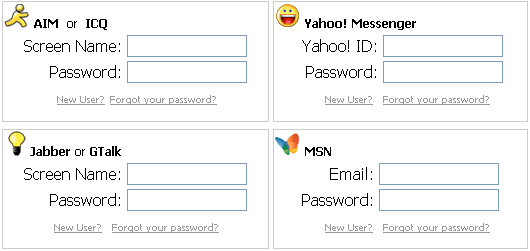 According to the site, passwords are encrypted with 1024-bit RSA keys. Below is a screenshot of a Yahoo Messenger session. Notice the nice transparent effects when highlighting a profile.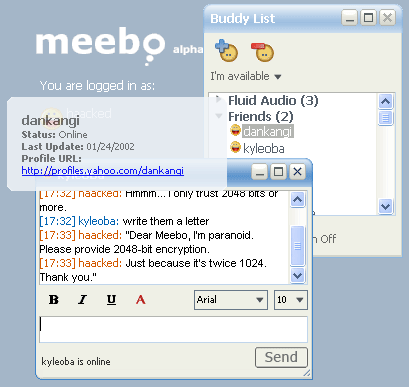 Found a typo or mistake in the post? suggest edit