VIDEO: Richard Simmons Visits Whose Line Is It Anyway.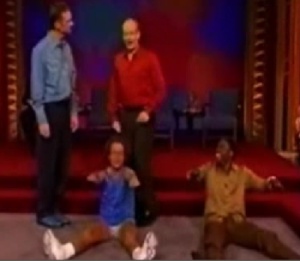 Ok, I may have misfired with the last video, but this is truly hilarious. It passed the "Wife Test" (the last one didn't).
I hear this is an old one, but it is a clip from the humorous Improv show, "Whose Line Is It Anyways?" with Drew Carey, Wayne Brady, etc all
In this one, Richard Simmons is a guest.
Watch it! (this time, I did not forget to link to it). It takes a bit of time to download and get started, so be patient.
\
Found a typo or mistake in the post? suggest edit