Coca Cola's Dirty Ad - Why QA Really Matters
Saw this on the Snopes site about a Coke ad that Coca Cola released and then had to recall because of a hidden risqué image. Pretty damn funny. It just shows that companies shouldn't skimp on QA.
Here's a small version of the ad. See if you can find the offending image. Then click on the image to see the closeup.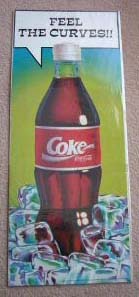 Found a typo or mistake in the post? suggest edit