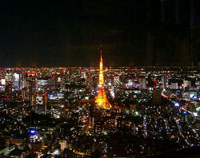 Tomorrow we head off to Tokyo, Japan for a memorial service to celebrate the life of my wife's father. We've both been very busy with our respective work, plowing ahead head down. It finally feels good to lift our heads above the chaos and exclaim…
Holy Shit! We're leaving for Japan tomorrow and we haven't packed!
In any case, we are looking forward (as always) to staying with Akumi's mother and her wonderful cooking. The geek in me enjoys the technological aspect of visiting Tokyo as much as the food. It's like visiting the Epcot center only cleaner and the people with the high tech gadgets are real, not animatronic.
If I have the time, I'll try posting a few pics here and there while in Japan. Ja Mata Ne!
Found a typo or mistake in the post? suggest edit