This Was My First Computer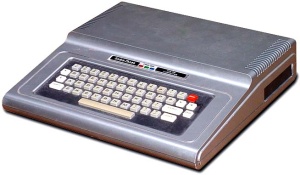 Via Rory's post here, I've discovered the Obsolete Technology Website.
The fact that this site evokes nostalgia only reinforces two facts about me, that I am a total geek and I'm getting old. I love the write-up of my very first computer (which I still own and have laying around here somewhere).
The gray/silver color scheme was fetching for the original TRS-80 Model I computer, but it just doesn't work on the Color Computer - it has to be one of the ugliest computers ever.
Ahhh yeah!

Later, when several of my friends were riding the Commodore 64 wave, I jumped one step ahead with my second computer, the Commodore 128 (one-piece model). In sense, this wasn't a step ahead at all as the Commodore 128 was just a glorified Commodore 64 with a nicer looking case. Just about nobody jumped at the chance to write software that took advantage of the C128 Mode or the CP/M mode. I pretty much spent most of the time using it in C64 mode.

My third, and last computer before switching over to the Wintel universe, was every geek boy's wet dream at the time, the Amiga 500. Unfortunately the site doesn't have a write-up of the Amiga 500 specifically, but you can read up on the Amiga 2000 which came out the same year.
Ahhh memories…
UPDATE 2013-06-24: Turns out I still have that TRS-80!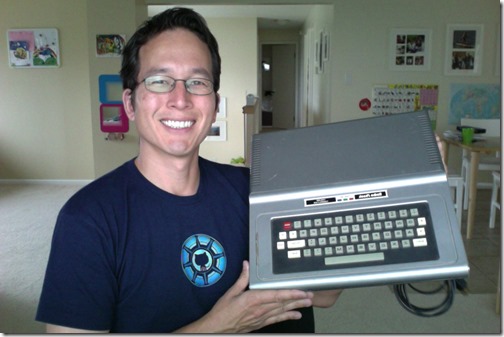 Found a typo or mistake in the post? suggest edit