Awesome Music Video. What Happens When Your Work Follows You Around?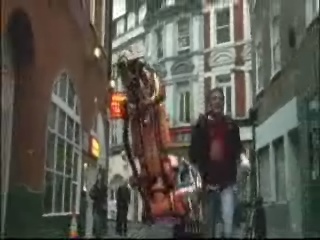 This is quite possibly one of the coolest music videos ever.
p.s. anyone know how to take a screenshot of a video in windows media player?
UPDATE: Well as you can see I can take screenshots now thanks to Jon Galloway's suggestion to use Fraps. Sweeet.
[Listening to: F.C. Kahuna / What Is Kahuna? (Fatboy Slim's "Smell The Kahuna" Mix) - Fatboy Slim - Greatest Remixes (6:35)]
Found a typo or mistake in the post? suggest edit