Not to just join the chorus, but I am blown away by Google Suggest. It's a simple idea, but well executed - it guesses what you are searching for as you type it and presents the options as a list. If you've used the auto-complete feature in IE, you'll get the picture.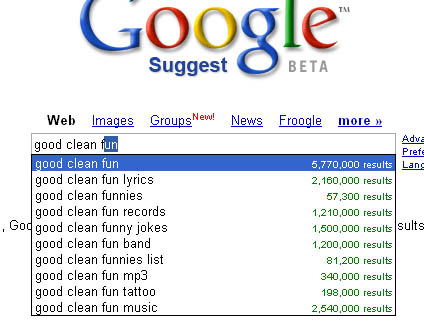 Suuure… This is what you were *really* searching for.
So in the above screenshot, I've typed in "good clean f" and Google has presented it's best guess in the text box as well as other options below.
Found a typo or mistake in the post? suggest edit