Twiggy's Back Home and Check Out Her Cast
I picked up Twiggy from the vet after work and she's been such a trooper. Check out the sassy hot pink cast that's bigger than she is.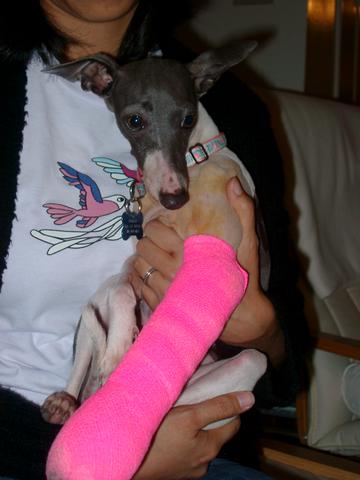 I'm ready to whack some fools with this thing.
We took her for a really short walk so she could do her thing outside and she looked so sad limping along like a tiny little gimp. However, when I tried to take a video of her walking, she decided to show some pride(avi 1.07 MB).
Found a typo or mistake in the post? suggest edit