Burning Man: Three Person Pedal Powered Ferris Wheel
My buddy Ed posted some pics from Burning Man this year. This pedal powered Ferris wheel particularly caught my eye. How cool is that!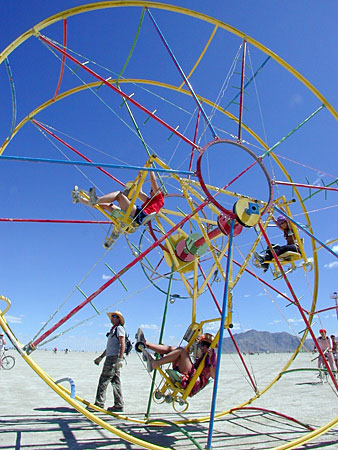 When you can't afford a hamster.
I wish I could have been there to try it. Visit Ed's blog to see some more great pics.
NOTE: He's got one of them stupid Xanga blogs so I can't link directly to the entry. You might have to hit the "Next 5" link a few times if you see this much later. The pics were taken on September 29.
Found a typo or mistake in the post? suggest edit